I have been called an academic snob by some of my colleagues. The reason is that I teach one of the most dreaded papers in college. That is academic research. As such, I hold all my students (and colleagues) to a high standard. I demanded perfection from my students. However, there was a time when I had to wrestle with myself and decide whether my standards were worth it.
My Side Of My 'Snobishness'
I was one of the academic lecturers involved in writing the national module on academic research for my college. I believe that holding my students to a higher standard would better prepare them for their career. You see, teaching in my country demands that teachers not only teach but be academicians as well.
This means that every year, they are expected to write academic research papers. While I do not agree with this policy, I will not be doing my job to its fullest for not preparing my students too. As such, I try my very best to prepare them well. Some of my colleagues do not think so. They feel that many of my students have suffered enough in college and should have an easier time writing those long academic papers.
I suppose they have a point, but I would not want to be blamed for not preparing the students. However, that notion was challenged when I was given a new class of students.
Supervising Two Mothers
The powers-that-be suddenly had this great idea. They decreed that all teachers without a degree need to head back to college to get one. As such, many teachers who have been teaching for years were forced back to study or suffer the bureaucratic consequences.
I was asked to teach the academic research paper for the students. However, I was asked to supervise two older ladies. One of them is a mother of four while the other, a mother of three. After some pleasantries, our interesting journey in academic begun.
Everything was fine at first but it wasn't long before these mothers had to juggle between academia and motherhood. I remember a time when I was guiding one of the mothers with her thesis when she seemed lost. I asked if she was alright and she asked to be excused. The reason was that she had to breastfeed her children who were waiting for her in the car.
I was mildly annoyed but excused her. It was not long before they were unable to commit to their work because they were busy with their family matters.
Judgement Day
After a very long journey with these two mothers and much wrestling with their mother duties. They submitted that long, thick binding of paper, their thesis. The thesis was supposed to represent the sum of their academic commitment and their teaching skills. But the work was badly done.
I was then faced with a choice. I could fail them. There were many reasons to. They would then be asked to return the next year and continue this academic nightmare again, juggling between being a mother and a student.
Or, I could lower my standards. I could allow them to pass and be done with something that was not their choice but was forced into. Besides, they have tried their very best but being a mother and studying at the same time can be a daunting task. Oh, and did I mention that they were not excused from their day job too?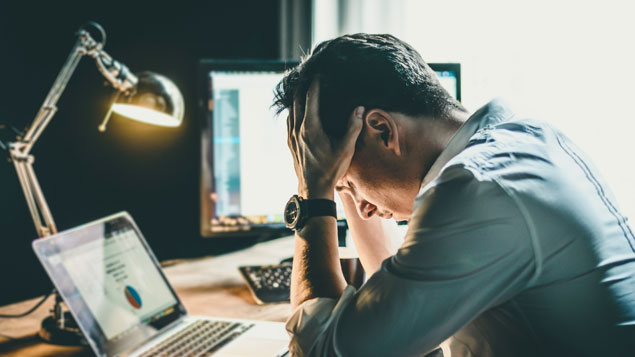 In the end, I passed them. I just could not bring myself to fail two mothers who have tried so hard to juggle between work, studies, and family. The look on their faces during graduation day was priceless.
This experience reminds me that many a time, not everything is black and white. There are certain times when bending the rules or lowering certain standards is necessary. It takes a little wisdom, but it can also be about whether one is ok living with the end results. This time, I was happy with the choice I've made.